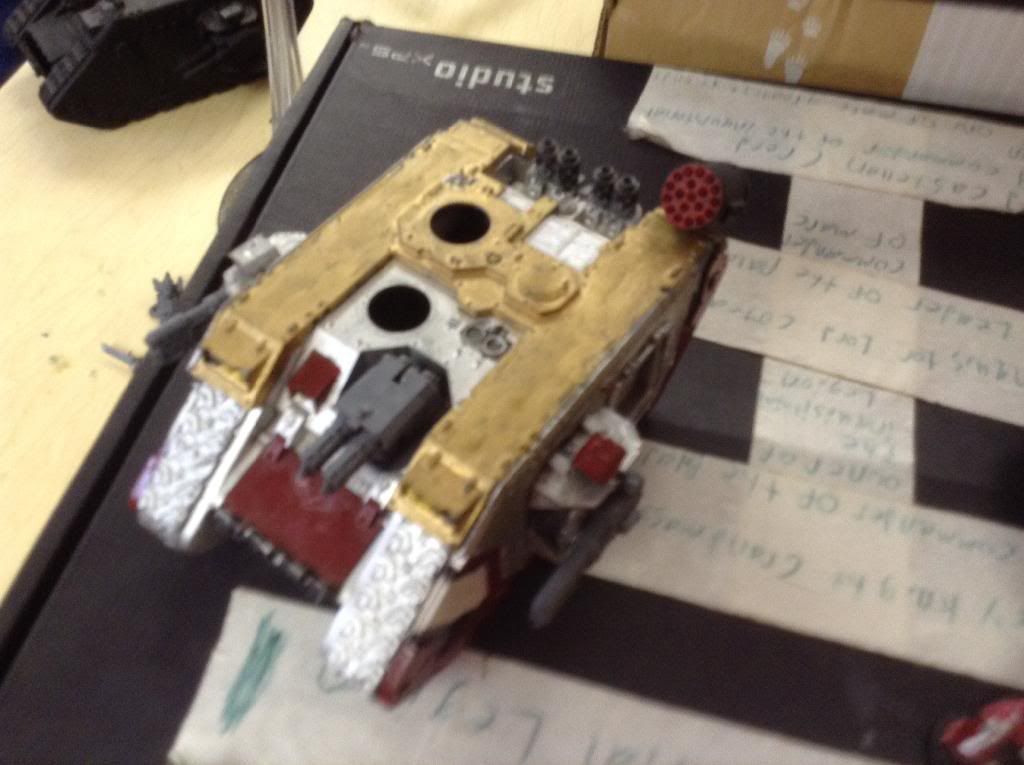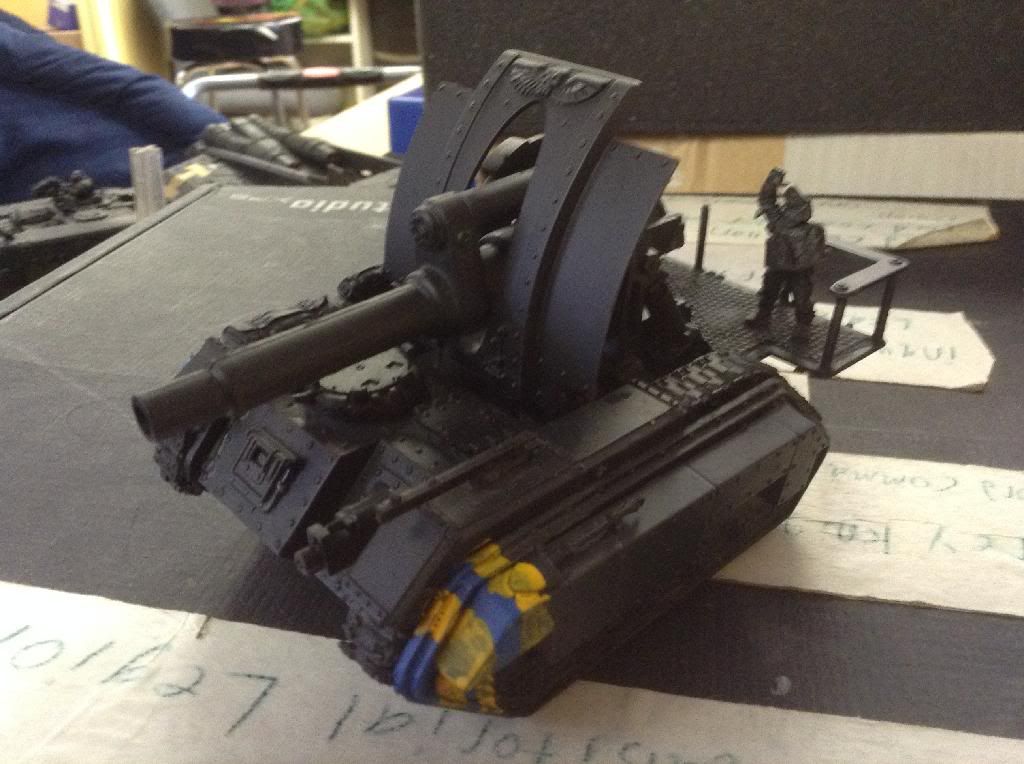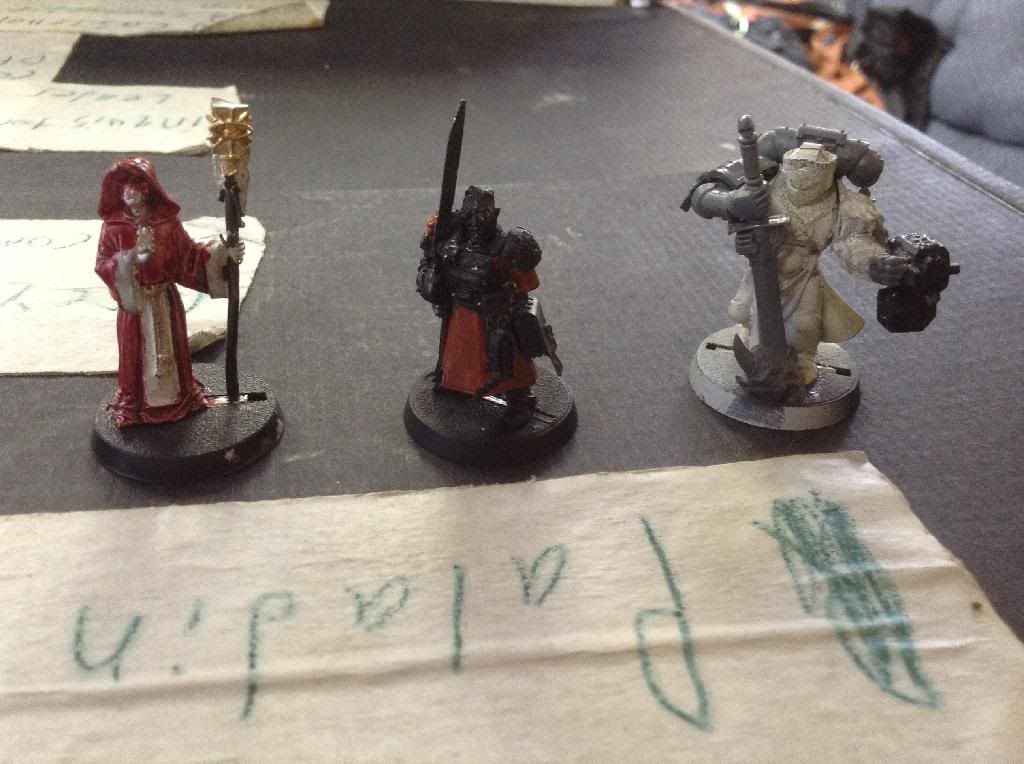 First pic, I wanted to use the missile pods as frag assault launchers for my redeemer. There will be two of them in the LR but the pic only shows 1.
Second, is a kit bashed medusa out of a basilisk model
Third, from left to right: primaris psyker ( using referential advisor model), Ordo Malleus inquisitor(modified imperial commander model), kit bashed Grey knights brother champion. All of which have more paint on them now than in the pic.