I know most of you from the area have seen my Orks before, but I have a few new things plus I want anyone that doesn't know me or my stuff to have a point of reference. I'm, uh, planning on having this all painted by Sunday as well as reaching my goal of 1500 Painted Skaven this month. I won't win Golden Daemons, but at least I'll be able to put stuff on the tabletop
This isn't so much a conversion, but a counts as. I STILL haven't played a game with it! It's going to be:
Battlewagon
Reinforced Ram
Kannon
2 Big Shootaz
So pretty bang on, just a little taller than the GW model so I'll be giving out free shots on it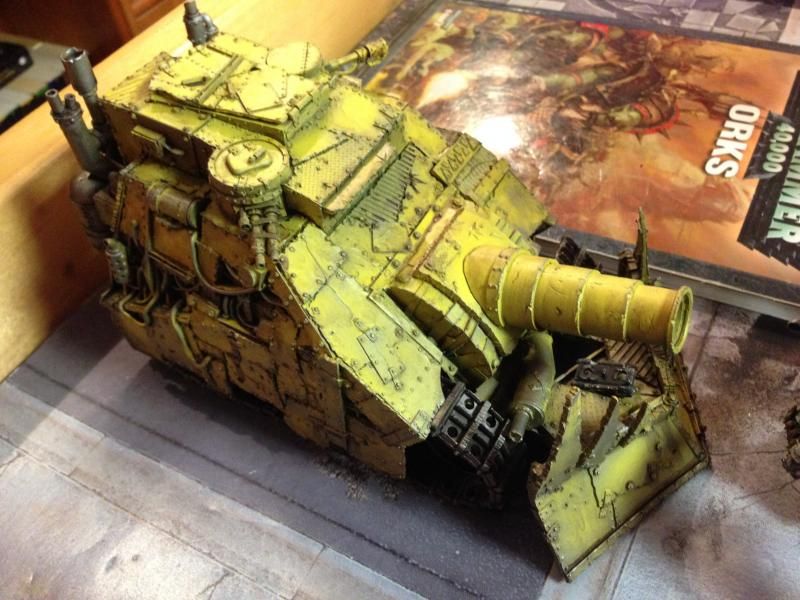 TOEGNASHER
Warboss
Mega armor
Attack Squig
Bosspole
Cybork Armor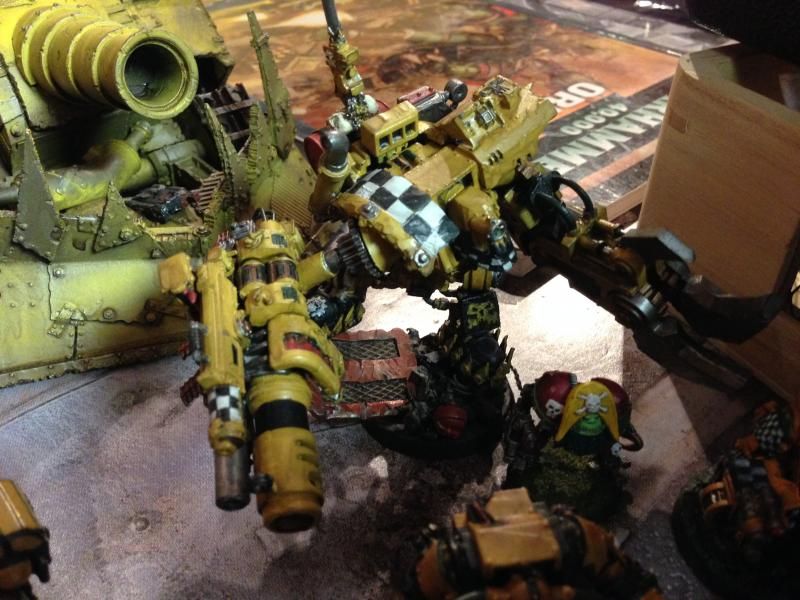 Looted Wagons!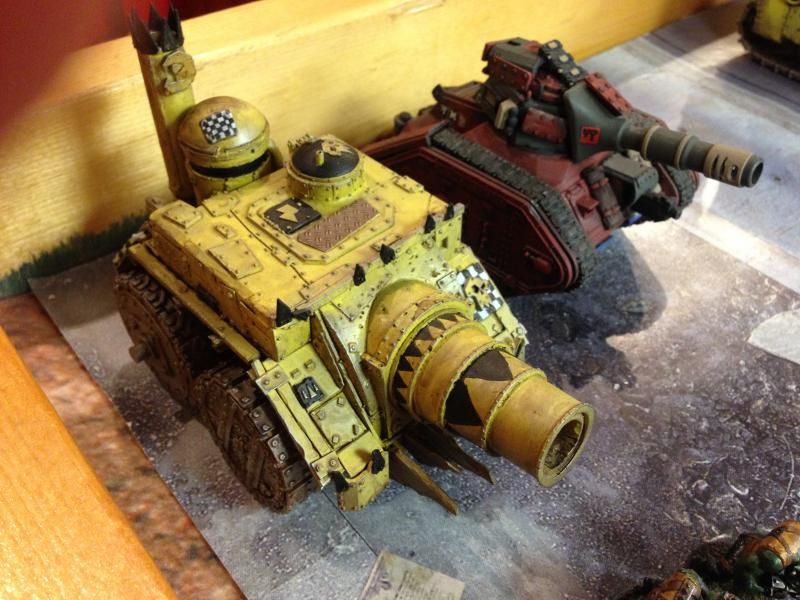 Lootaz! (gotta bring my Flash Gitz because they are awesome and painted)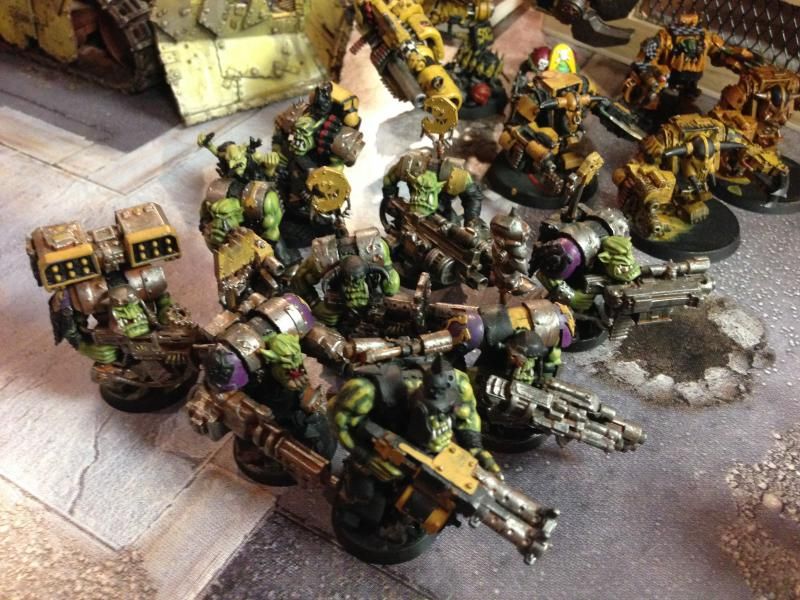 Voodoo Ben
Weirdboy
Warphead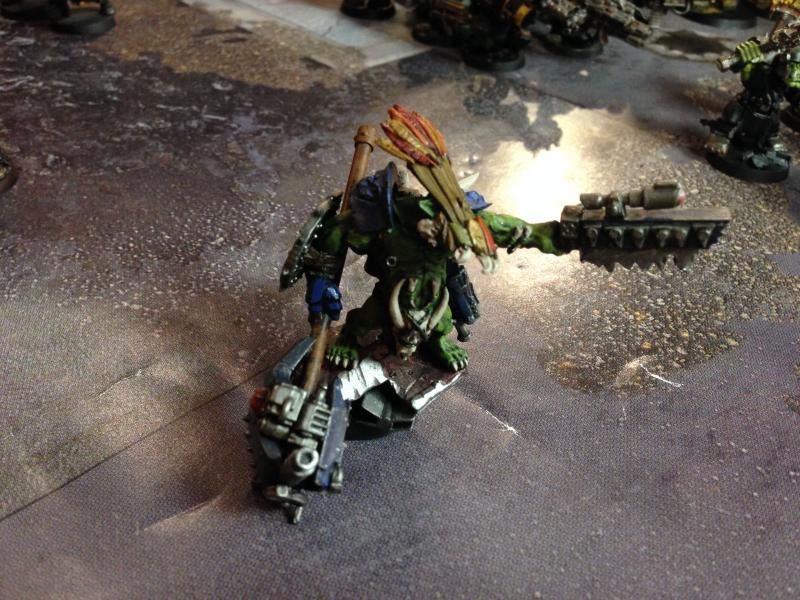 Looted Wagon and Dakkajet