I learn better visually, so I thought I would add some screenshots to the tutorial
In photobucket (which I prefer as well), you will see thumbnails of your photos: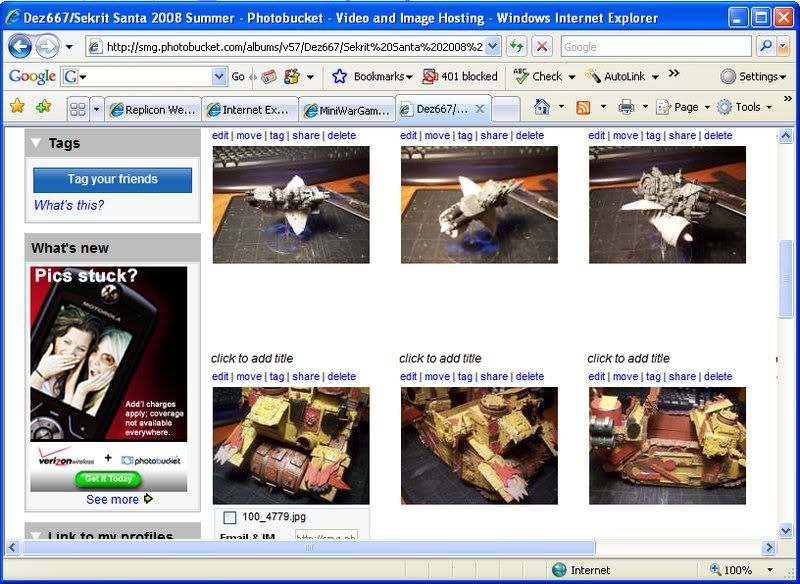 By hovering your mouse over a thumbnail, a submenu will open up:
Click in the box labelled IMG Code, and it will automatically copy the code: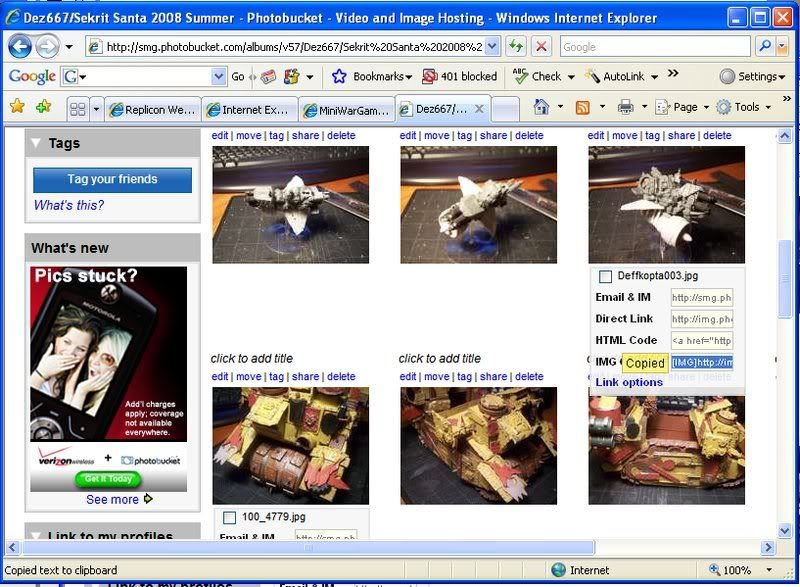 Then, just past your code into your reply or post. I highlighted the example: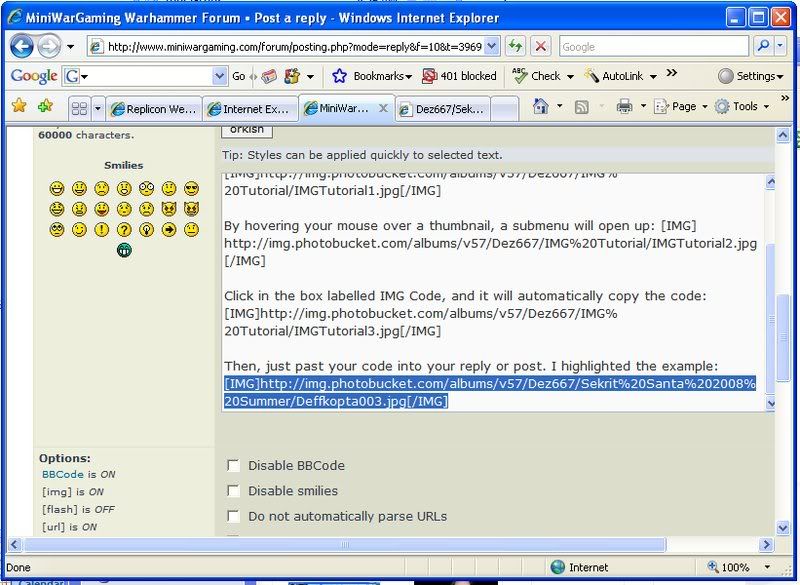 And your image appears: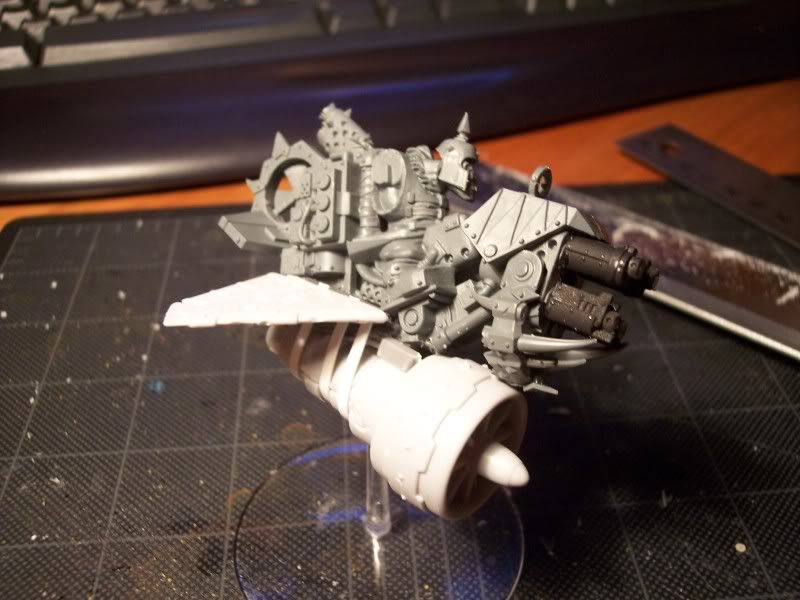 Viola! It's easy!